Sketches
These sketches reflect flow charts, input screens, and the overall look and feel of the project. I also included that first drafts of the logo design for The Shoe Box.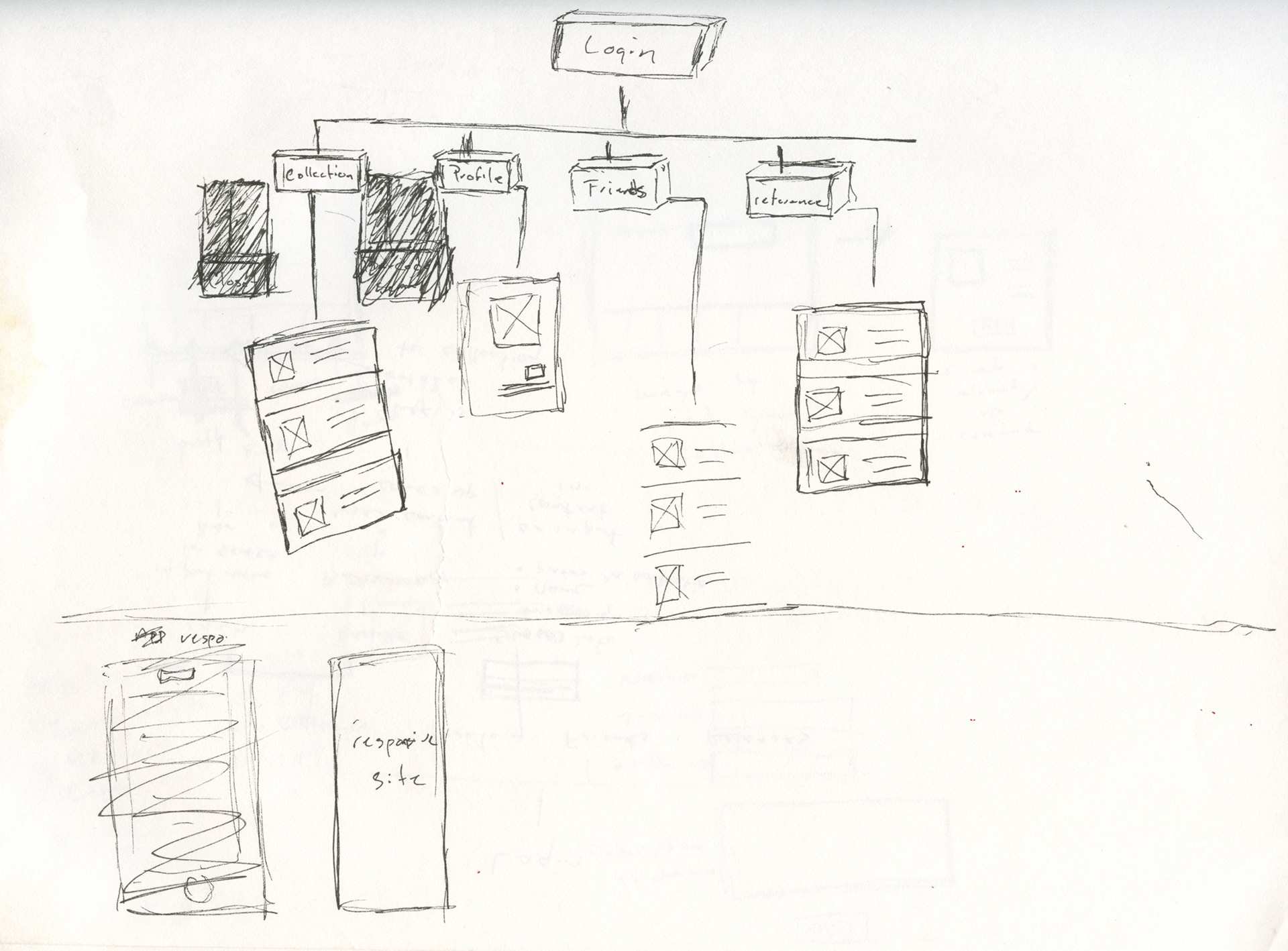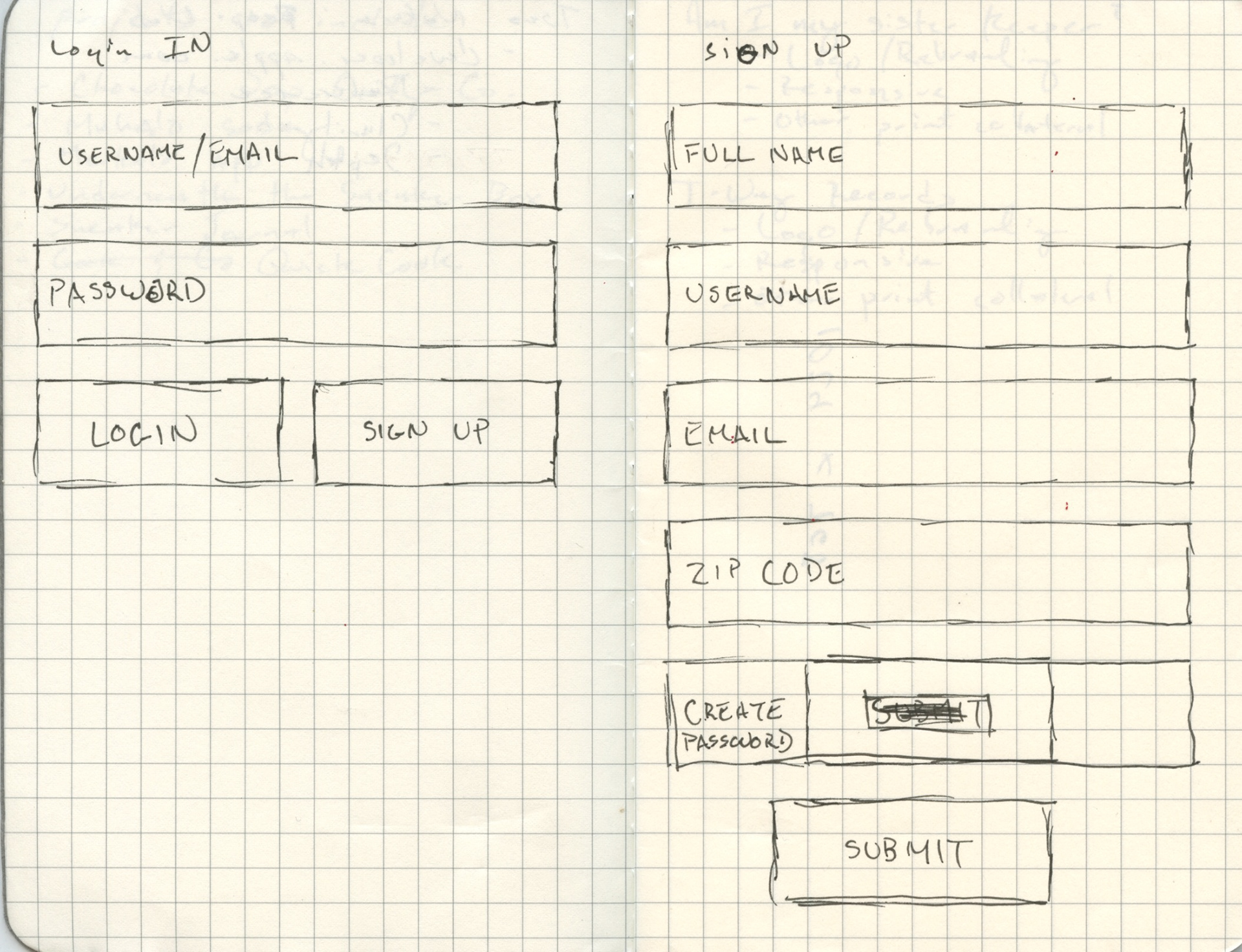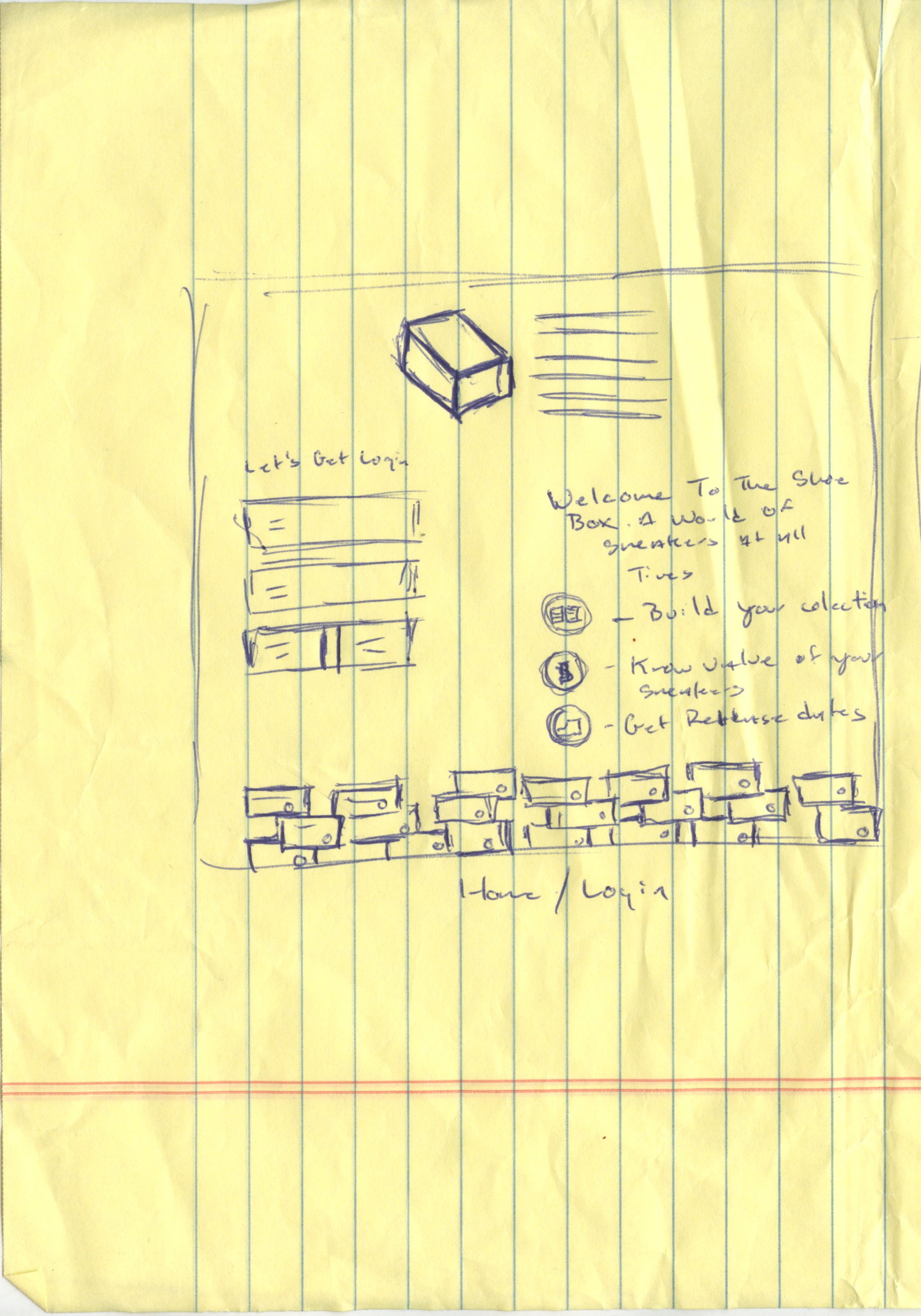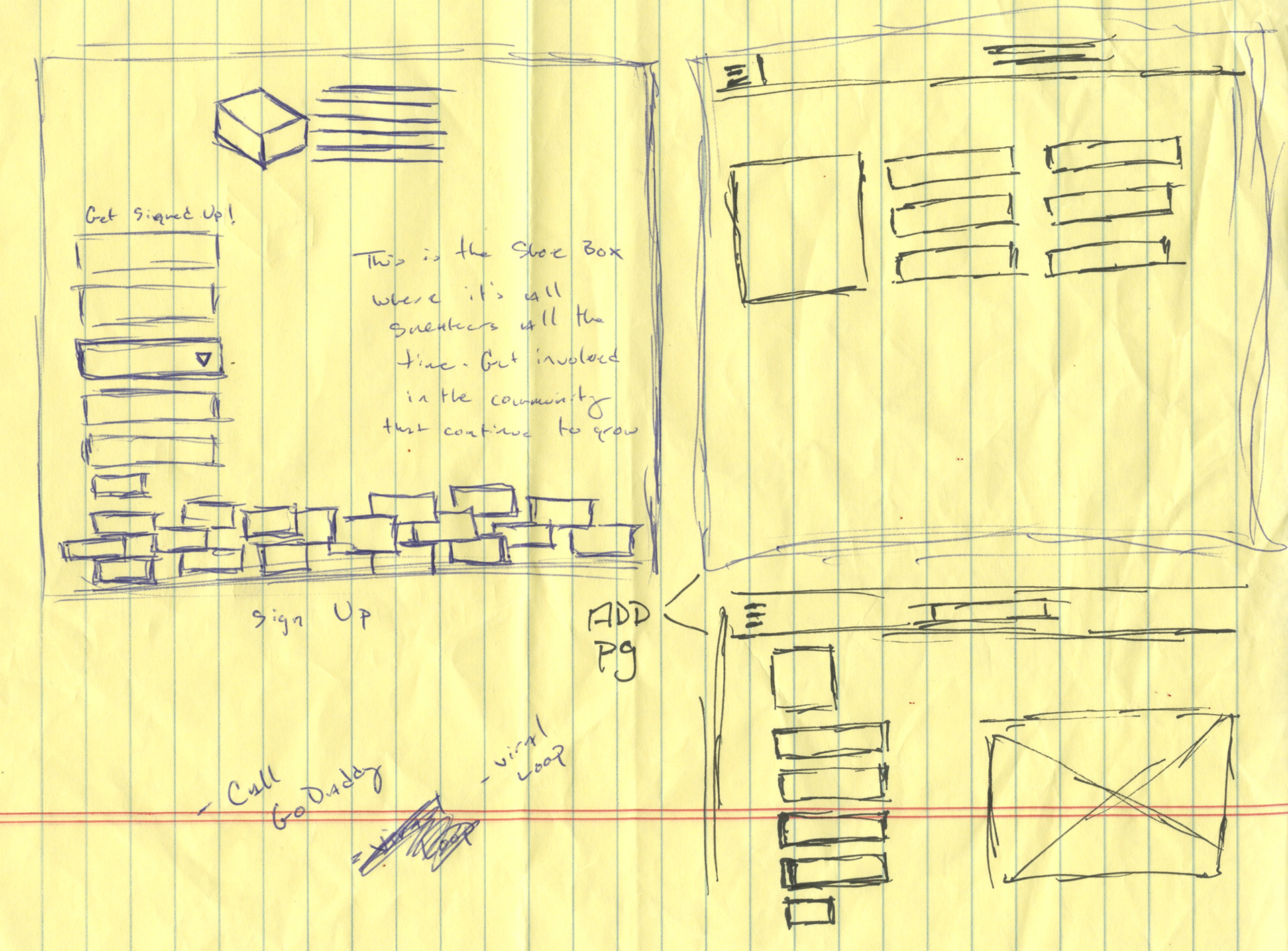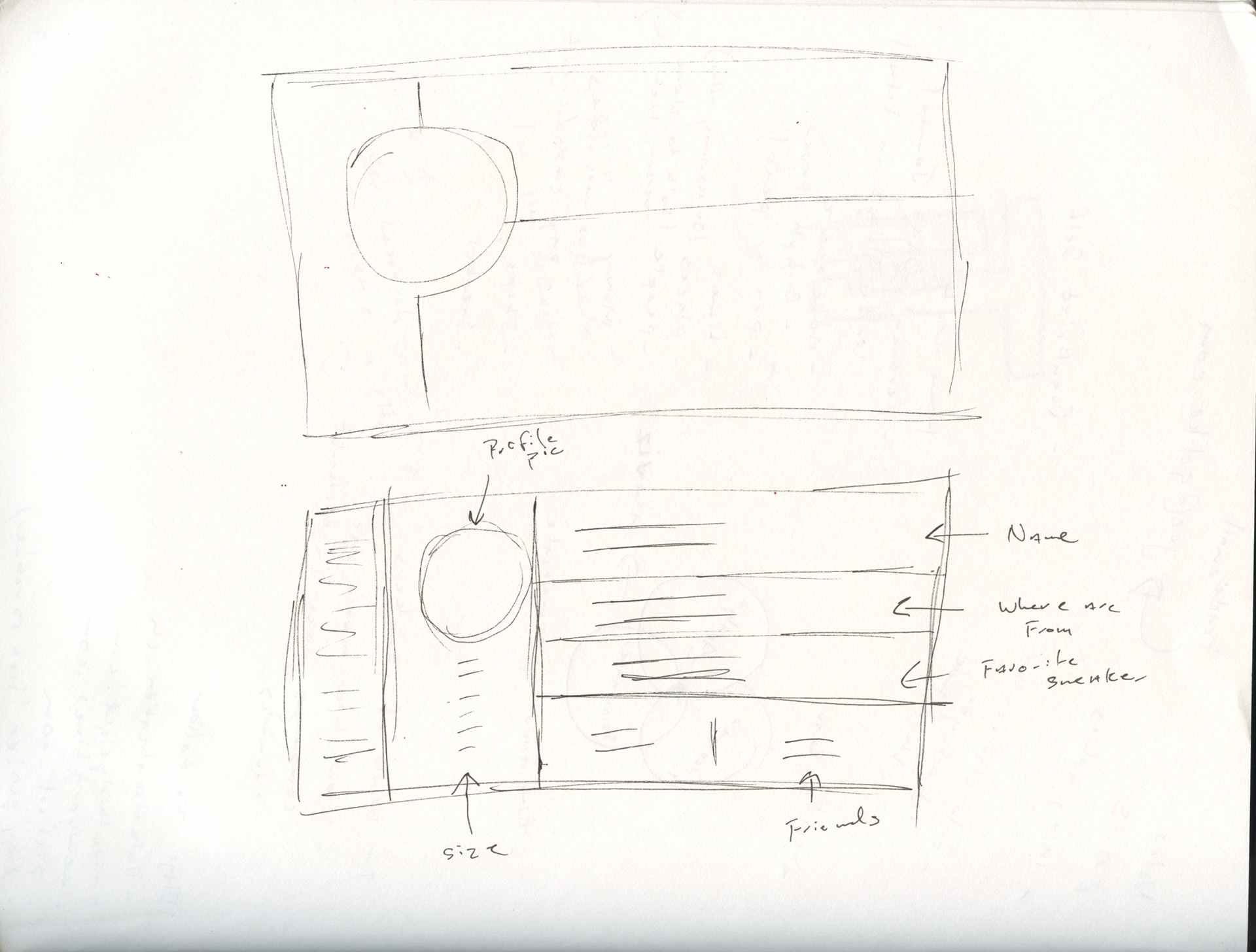 Version 1
This was the first version of the website. This part is how a user would add a sneaker to their closet. 
How A User Would Flow Through the Actual Website
This shows you how are user would go through the website to signup, enter the shoe into the closet, get value for their shoe, and enter their shoe into the "Versus" game.